Last week, i had a great time at Kuching. There was an event, Kyanime 2010 organized by
Kuching Cosplay Club
from 11-13 June. The opening ceremony started on 11 June evening and they end with ending ceremony on 13 June evening. Unfortunately, i did not manage to join their closing ceremony as i'm leaving on that day. The event took place at one of the shopping mall in Kuching city,
Spring Centre
. They invite some of the cosplayers from
Kota Kinabalu Cosplay Club
as participant as well as judge for their cosplay competition. Check out their
facebook page
too. I'm glad to see a strong bond had been formed between Kuching Cosplay community and Kota Kinabalu Cosplayer. Hopefully more event will come after this from both side. Their community members were very nice and friendly. They really do take a good care of us during our stay in Kuching. Big thanks to their organizer
Kimberly
.
On the first day, we had breakfast in town. Big surprise to found out a nice restaurant serve their food at cheap price. Hong Kong Noodles restaurant at Jalan Tun Jugah.


Roasted duck noodle - RM4.50
Mushroom noodle - RM5.00
Shredded pork with chili sauce noodle - RM3.50
Barbecue pork noodle RM3.00
Lucky to have Asahina Mikuru prepare my bed every night.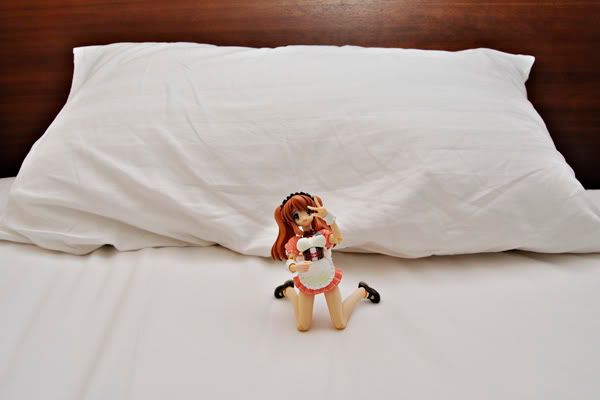 Opening ceremony started by speech of VIPs, Sarawak Japan Friendship Club president, Mr. Fujii Tetsuo
Mayor James Chan
Japanese Culture Society of Singapore performance
Band performance by Kaze Mirage
Cosplayers on stage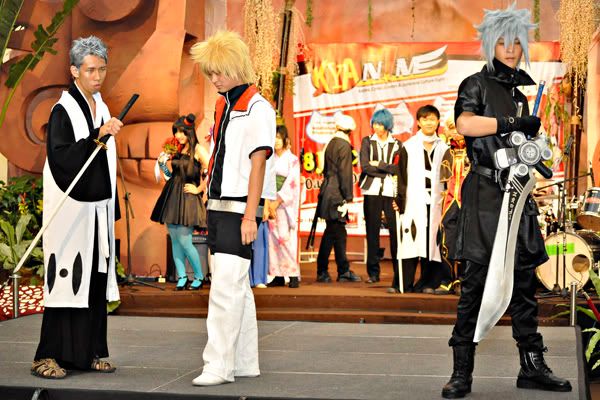 Up close with some of the cosplayers
The "oTL" pose
Gathering with Kuching cosplay community members after the ceremony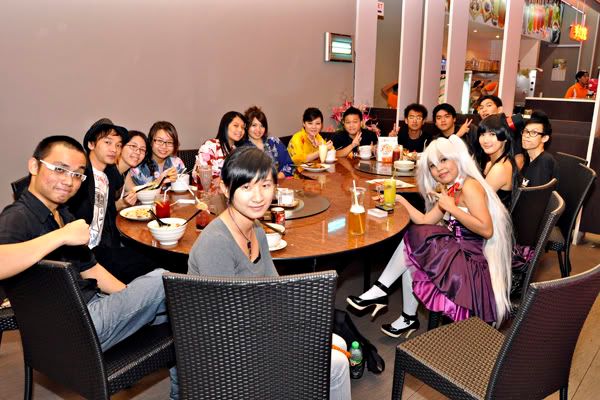 Day 2 started with having breakfast and city walk around
A must try food in Kuching- Laksa, as i expected, taste so good and cheap too
"Kong Piang" (minced meat in bun) but its non-halal though
ABC (ais batu campur)
Back in the mall, there were few booth opened for public
Origami
Games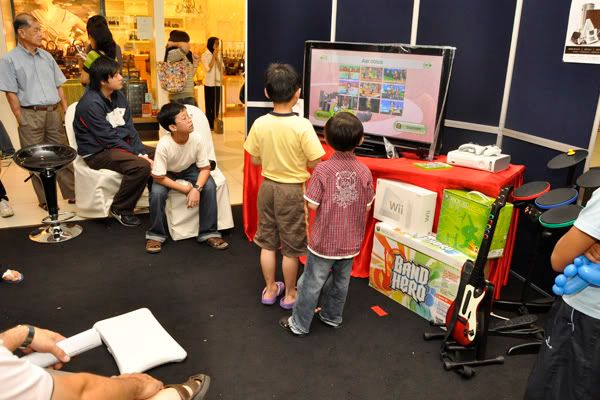 Comic
Figure and toys
Most of the time, we had our lunch and dinner inside the mall,
Kim Bay H.K-Macau restaurant
. I really like their food. Reasonable price and halal. Check out their
facebook page
. I like the idea of them putting info and menu in their facebook page.The set meal here was RM9.90 each with a bowl of soup and choice of cold lemon tea or lemon jasmine tea
Deep fried cuttle fish with rice
Pineapple chicken pieces with rice
Crab stick seaweed roll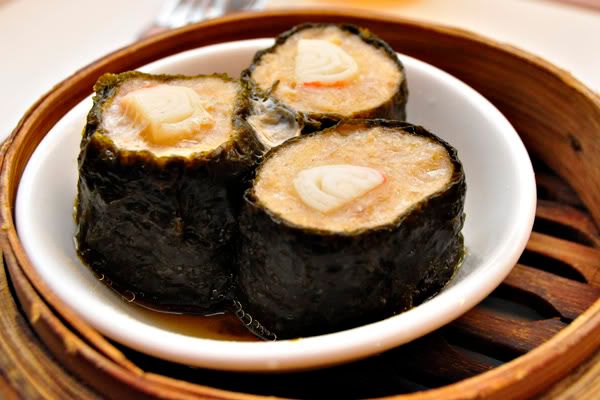 Dry noodle with meat balls
Butter chicken pieces with rice
Bean curb roll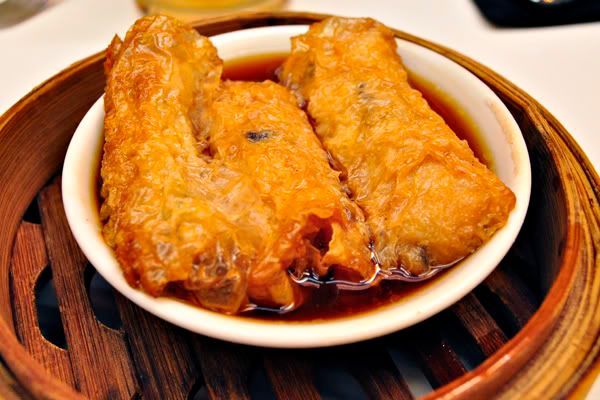 Crispy roasted duck rice
Event that everyone been waiting for, cosplay competition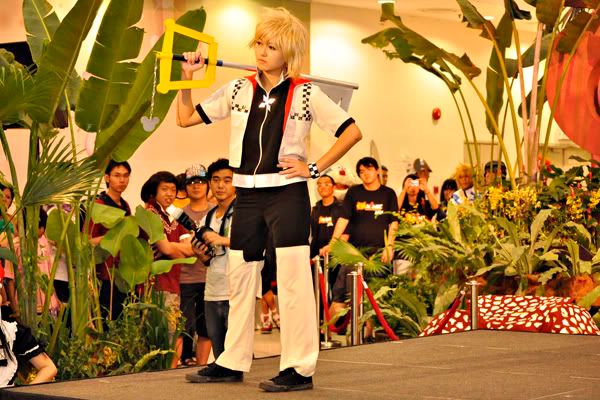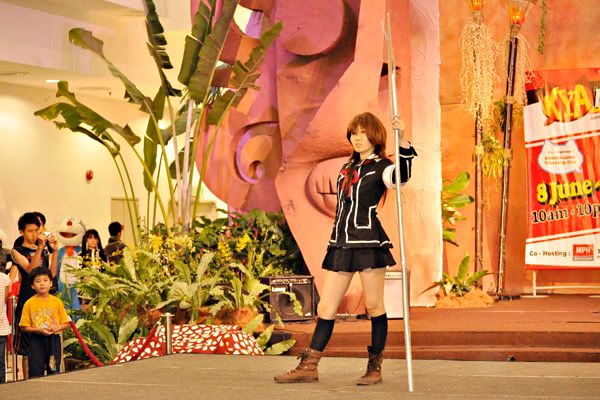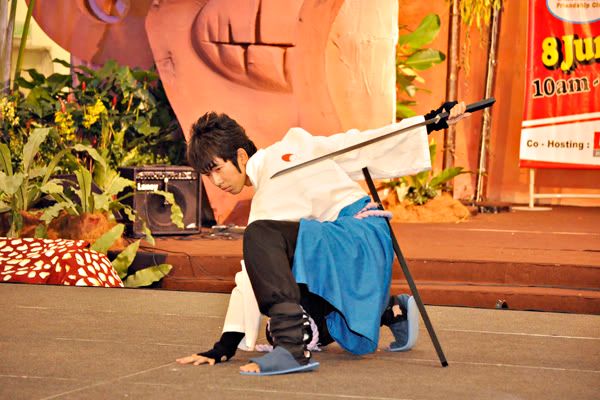 Everyone seem to get along very well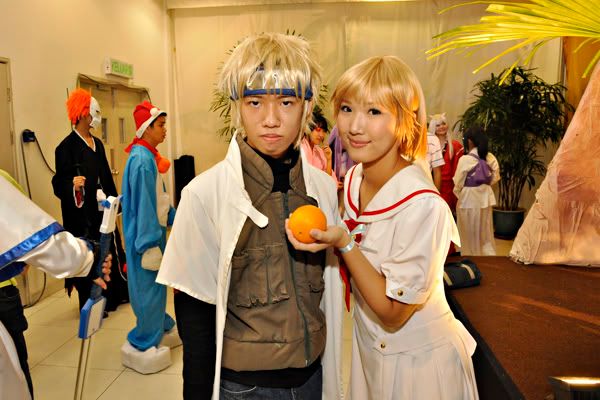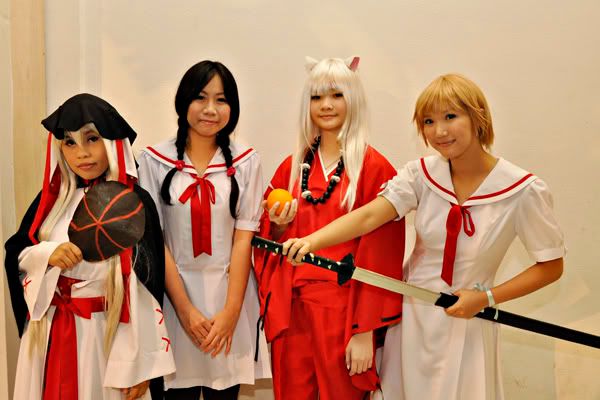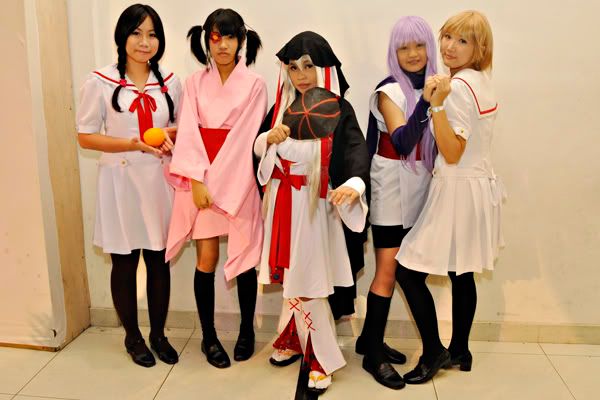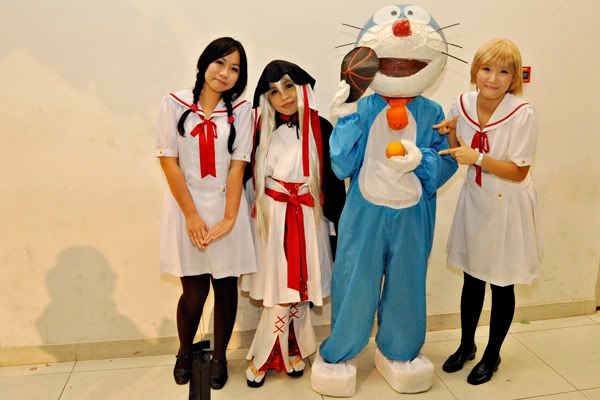 Group photo of the day - normal faces
Request to make funny faces
Day 3, time to say goodbye. After check out from hotel, we go and hunt some gift for friends and family in town. Kek Lapis was our choice since it's well-known here.
Waiting for boarding
Kokonoe can't wait to get home