Last week there was a Chinese cultural music performance at Centre Point, Kota Kinabalu. The local band called them E.C. band, which stand for Electric Cultural Band. Check out their facebook page. The group members consist of professional or qualified player of Chinese music instrument. E.C. Band perform varies style of music such as pops style Chinese music, Classical Chinese Music, pops music, malay music and other folk music like dusun and kadazan's music. It is the first 'pop Chinese music instrumental group' in East Malaysia. You can direct contact their group leader, Simon Kong on +60168420663. The show also gives chance to any audience to sing their favourite song on stage along with the band. Even though most of them were near middle age person but i must say they sing very good.
Note: all photos was taken with Sony DSC-W30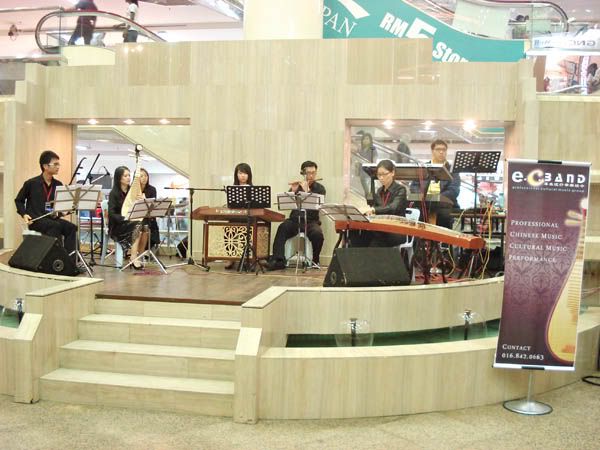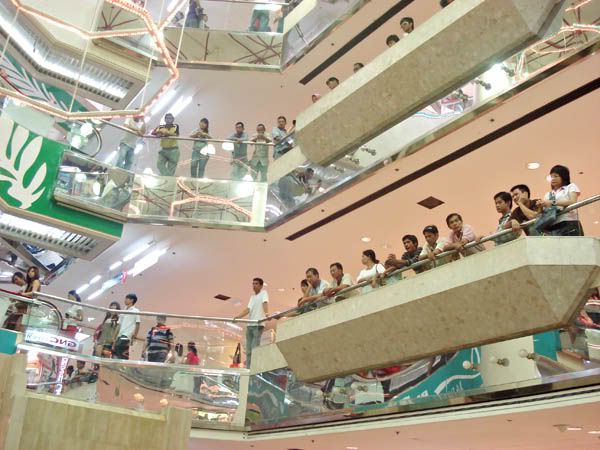 Most of the audience were nearly middle age person. well, im not surprise as the band was in tradisional instrument.
Now who said

Sony

Playstation Portable (

PSP)

only for young people. Check out this aunty with a PSP on her hand.