Higher Education Ministry Carnival 2010 had been taken place at Suria Sabah last week. Starting from 8.30am – 5pm. This programme previously decided to be held at 1Borneo, but it had been shifted to Kota Kinabalu town as to attract more visitors. The main purpose of this carnival was to promote local higher education institute to students.

With the slogan "Jom Masuk U," this programme have started since 2005 and it have become the ministry's annual event. Through this event, students will get to know the local university better in order for them to choose their option wisely on which higher learning institute and what are the courses they want. Students can register or check their status online at http://upu.mohe.gov.my

Higher Education Ministry hope that more students will further their study at higher level. If more students especially those scholarship recipients who completing their degree locally, beside than reducing cost, those students will be able to lift up local education's reputation.

Apart from getting programme brochure, paper bag, pen, and other free stuff, visitor also had the chance to win some lucky draw prizes. These programme still going on until end of March, check out their coming near you.
Local radio station, Sabah FM broadcasting live about this event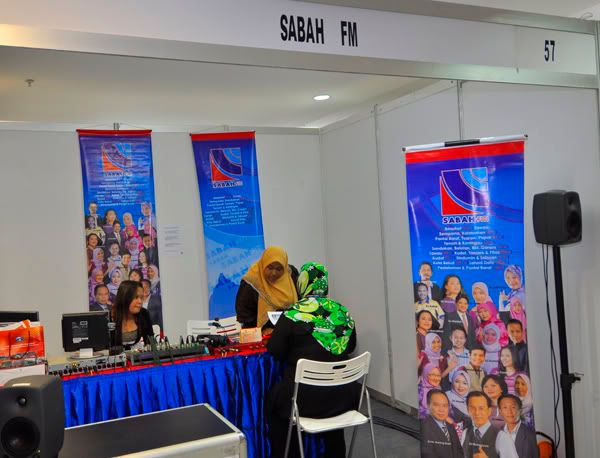 Fire department also took part in this programme


Art courses offered by Cosmopoint International College of Technology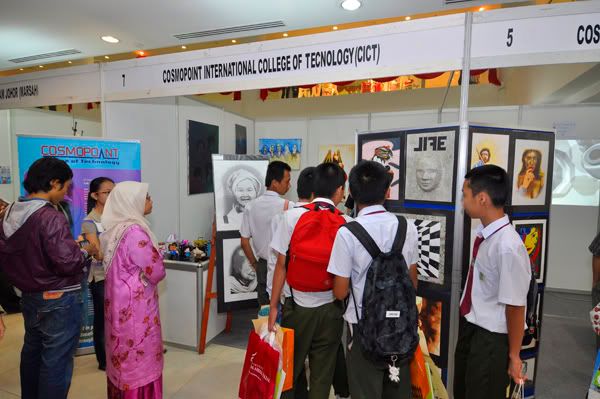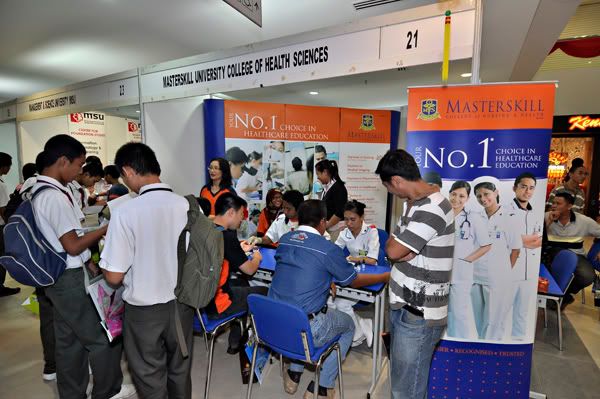 Free healthcare check such as blood pressure, glucose level, and blood group



Universiti Malaysia Sabah (UMS) provide lots of information and free goodies for visitors, as for the exhibition part, we set up an aquarium and put in few fishes. The fishes that we bring were the Marble Goby or its local name "ketutu." Some called it "ikan hantu or malas, while the Chinese name it `Sun Hock.' Marble Goby

is an important fresh water species for aquaculture because of its high market value and demand. It can reach up to RM80 per kilogram due to its taste and slow growth. However, local people lack of knowledge on how to breed and rear this fish as its require intensive care. However, through hard work and observation, the hatchery of Universiti Malaysia Sabah (place where I work) had successfully bred in an aquarium tank. The person who becomes the key founder of this method was Prof. Dr Shigeharu Senoo. He's from Japan and currently he's a lecturer in the institute where I'm working. For more information about this, do contact:





Borneo Marine Research Institute




Universiti Malaysia Sabah




Locked Bag 2073,




88999 Kota Kinabalu, Sabah




Tel: +60-088-320000 ext 2270




Email: bmru@ums.edu.my



Thanks a lot to my staff, Normala, Fadly, Midon and Siti who help me set up and take care of the booth





After that, had lunch at Kenny Rogers Roasters

. I also bring along Rin and Kyon's sister



Rin very happy she get 2 muffins

She get upset when i grab one of her muffin



Kyon's sister seem to like the orange juice